MEDIUMCLOUD

The trails of Architectural researches.
Every memorable moment that Digital substance, Forms, and Algorithm made.
MediumCloud is a place that stores crumbs from the trail of architectural researches by Haejun Jung. Some of his crumbs would be revitalized for NFTs. Also, some of the student's work from his class would be presented and represented for his educational purpose.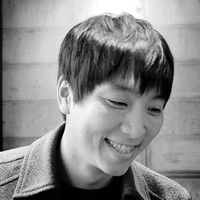 Haejun Jung is an artist, architect, and educator. He is leading a multidisciplinary architecture firm the Feelament and his works are mostly based on data and computational processes with sensibilities. He is an invited professor at Dankook University and an adjunct associate professor at Ajou University in S.Korea. He currently looks to open the boundaries of conventional practice by a fresh and exploratory approach to design with cutting-edge technologies.
Check out a summary of his CV below.
---
EDUCATION
Southern California Institute of Architecture, Los Angeles, CA, USA

Master of Design Research in Emerging Systems, Technologies, and Media (Post Graduate), Sep.12 - Aug.13

Ajou University, Suwon, South Korea

Master of Architecture, Mar.10 - Feb.12
Bachelor of Engineering in Architecture, Mar.02 - Feb.10
---
RESEARCHING AND TEACHING EXPERIENCE
Dankook University, Yongin, South Korea

Invited Professor[1], Apr.19 - Present
Adjunct Lecturer, Sep.15 - Mar.19

Ajou University, Suwon, South Korea

Adjunct Associate Professor[2], Sep.19 - Present
Lecturer, Sep.18 - Dec.18
---
PAPER AND PROCEEDING
---
AWARD AND COPYRIGHT
Award-winning in 2022 iF design Award[8], May.22
Copyright of SW "Facade design explonation tool of multi-family housing by Energy performance and cost efficiency"[9], Nov.21
Award-winning in 2019-2020 A'design Award[10], Apr.20
Copyright of SW "Facade design of multi-family housing with generative algorithm(Mondrian pattern)[11], Oct.19
Copyright of SW "Facade design of multi-family housing with generative algorithm(Cellular Automata)[12], Oct.19
Copyright of SW "Facade design of multi-family housing with generative algorithm(Field Force)[13], Oct.19
Copyright of SW "Facade design of multi-family housing with generative algorithm(Random-Pelrin)[14], Oct.19
Copyright of SW "Algorithm for Facade design of multi-family housing"[15], Sep.18
Selected Honors in 2014 DACC Dalseong citizen's gymnasium international UIA competition, Aug.14
Honorable mention in 2013 Evolo competition[16], Mar.13
2nd place in KIA competition in Gyeonggi, Nov.11
2nd place in Gwangju Biennale urban folly competition, Feb.11
2nd place in Seoul Architecture Festival workshop, Oct.10
2nd place in Ubiquitous space international competition, Apr.10
Honorable mention in Arquitectum competition - Fashion museum in Omotesando, Oct.09
---
EXHIBITION
"Material.#001" Solo Exhibition @Perception, Seoul,
"Suspended Deposition" Featured in "Printing the World" exhibition @Pompidou Center, Paris, Mar.17[17]
"Suspended Deposition" Featured in "Elements of Art and Science" exhibition @Ars Electronica Center, Linz, Sep.15
---
FEATURED
"FLMT", Monthly Design #528, May.22
"Perception", Archdaily, Jun.21
"Perception", Supertacular / Yanko Design / Archdaily / La gatta sul tetto, Feb.21
"Perception", Archdaily, Oct.20
"Perception", designboom, Jul.20
"Perception", Contemporist / 52DE, Apr.20
"Perception", We Heart / designwant / INKULT / Polpettas / Attitude-Mag, May.20
"Air multihousing", Space, Aug.18
"Suspended Deposition", Centre Georges Pompidou Service Commercial, Mar.17
"Skin-scape", Evolo Skyscraper2, Nov.13
"Suspended Deposition", CreativeApplications / WIRED / FastCompany / dezeen / Design Playgrounds, Jul.13
"Vertical Arcade", Future Arquitecturas #35/36, Mar.13
"Urban folly / W_pavilion2", ANC Publishing #366, Archiword #198, Nov.11
"W_pavilion", ANC Publishing #361, Jun.11
"Urban folly", ANC Publishing #358, Mar.11
"Seoul Architecture Festival workshop", ANC Publishing #354, Nov.10
---
WORK AND OTHER ACTIVITIES
NKOK GSEZ / Flagship designer / Oct.20 - Present
Frontiers Research of Architecture and Engineering / Editorial Board / May.19 - Present
Feelament, Seoul, South Korea / Co-founder, Creative director / Sep.17 - Present
CTRForm Architect, Seoul, South Korea / Associate / Sep.15 - Dec.21
Minydesignworks, Seoul, South Korea / Project architect / Aug.14 - Aug15
UDI Studio, Los Angeles, CA, U.S.A. / Computational designer / Aug.13 - Jun.14
Bau Architect, Seoul, South Korea / Design Intern / Jan.12 - Mar.12
aDLab+, Suwon, South Korea / Researcher / Jan.08 - Feb.12
---
---
---